Transform the Bathroom at Your Eagle, ID, Home With a Tub to Shower Conversion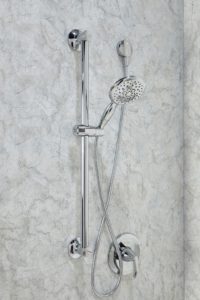 Are you tired of your bathtub getting in the way when all you really want to do is just take a shower? Constantly having to step over the tub wall to get in and out isn't just an inconvenience – it is also a safety hazard as it can result in you tripping, slipping, and falling. For professional tub-to-shower conversions, there's no one better to call than Jacuzzi Bath Remodel of Boise. We will help you replace your unused bathtub with a beautiful and accessible shower that will truly enhance the aesthetic appeal of your bathroom.
Benefits of Tub-to-Shower Conversions
Jacuzzi® showers will improve your life as well as your bathroom. After your tub-to-shower conversion is completed, you'll be able to enjoy a more relaxing bathing experience with lower maintenance qualities and enhanced safety. Some of the additional benefits of our tub-to-shower conversions include:
Durability – Jacuzzi® baths and showers are made with a durable virgin acrylic that won't crack, warp, chip, or rot under normal use
Customization options – With a Jacuzzi® bath or shower, you'll have a wide array of options including features to make bathing safer and more accessible.
Low maintenance requirements – A Jacuzzi® shower is designed with a nonporous acrylic to create an easy to clean product.
One-Day bath remodels – Jacuzzi Bath Remodel of Boise is able to ensure that you can enjoy your new Jacuzzi® shower in as little as one day.
Let's Get Started!
Jacuzzi Bath Remodel of Boise is your trusted local Authorized Jacuzzi Bath Remodel dealer that can help you design and upgrade your bathroom, often in as little as one day. Contact us today to find out how we can help bring safety and aesthetic appeal back to the bathroom at your home in Eagle, ID, or a surrounding area.