Impressive Shower Installation Services Available to Homeowners in Meridian, ID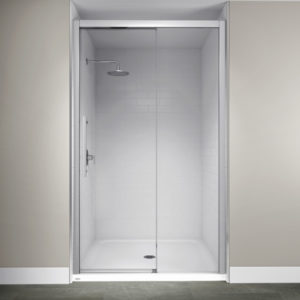 If you're looking for a company to provide a shower installation at your home, look no further than the experts at Jacuzzi Bath Remodel of Boise. We offer shower remodel options that combine sleek designs with low-maintenance features to help you create a more relaxing space at your home. The showers we offer are customized to the needs of homeowners in Meridian, Idaho, and the surrounding areas and will instantly enhance your home in terms of aesthetic and functional preferences.
Bring Your Dream Shower to Life
Jacuzzi Bath Remodel of Boise's state-of-the-art, customizable shower systems can be easily customized to suit your needs with exactly what you desire for your bathroom. Our shower experts can help you create your personalized shower system, giving you access to a gorgeous selection of:
Shower doors – With options including pivoting or sliding doors, you can ditch the curtains and start benefitting from a low-maintenance shower with glass doors.
Shower surrounds – Choose from a wide array of shower walls in your choice of color, texture, height, and finish.
Showerheads – Wall-mounted or handheld, our showerheads provide convenience and comfort.
Shower accessories – Choose from a wide array of organization and safety accessories like shelves, baskets, recessed lockers, shower seats, and grab bars.
Shower bases – Available in low-entry designs, your shower base can accommodate your mobility needs.
Contact Us Today!
If you're ready to get the most out of your shower, contact the experts at Jacuzzi Bath Remodel of Boise to find out more about our shower replacements for your home in Meridian, ID.