Reliable Tub-to-Shower Conversions Available to Homeowners in Meridian, ID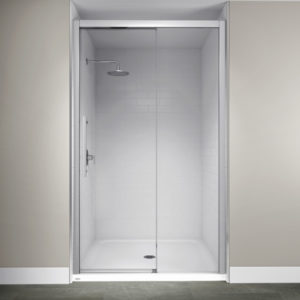 Hiring a bathroom remodel company to convert a tub to a shower can be one of the best decisions you can make, especially if you would like to minimize the risk of bathroom slip-and-fall accidents. Tub-to-shower conversions are becoming one of the most popular bathroom renovations, not just among the elderly, but also among those who simply desire a more convenient and stylish look in their bathing space. A tub-to-shower conversion is a painless renovation that can be completed in as little as one day, and the company that you can rely on to perform this kind of work in your Meridian, Idaho, home, is Jacuzzi Bath Remodel of Boise.
Convenient and Fast Installations
Jacuzzi Bath Remodel of Boise specializes in performing tub-to-shower conversions in as little as one day. Once complete, the shower that you receive will provide many benefits, including:
Accessibility features such as grab bars, shower seating, and other features to make your bathing experience safer.
Customization options to help ensure your new shower adds to the appearance of your bathroom instead of taking away from it.
Enhanced durability due to showers that are made of the highest-quality materials to remain resistant to cracking, chipping, peeling, fading, mold and mildew growth, and staining.
Contact Us Today!
Bring your bathroom to life with a beautiful and accessible Jacuzzi® shower. Contact Jacuzzi Bath Remodel of Boise today to find out how we can perform a tub-to-shower conversion in your Meridian, ID, home in as little as one day.