Tub-to-Shower Conversions Enhance Safety & Style for Homeowners in Nampa, ID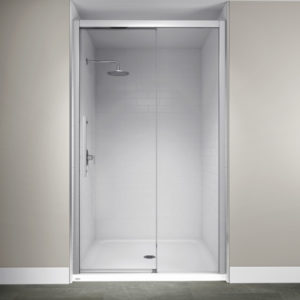 The standard tub and shower combo is a feature of most homes that many homeowners don't actually want. Indeed, most homeowners in Nampa, Idaho, have busy work and family lives that make showers much better suited to their day-to-day lives. But that doesn't mean bathing shouldn't be an enjoyable and revitalizing experience. At Jacuzzi Bath Remodel of Boise, we provide tub-to-shower conversions to transform outdated tubs into beautiful, spacious showers where you'll be eager to start or end your day.
Benefits of a Tub-to-Shower Conversion
You'll be amazed at what converting an old tub into a walk-in shower can do to improve the visual appeal of your bathroom. Your space will immediately feel more open, airy, and bright. Plus, eliminating the bulky tub will provide more room in the shower area.
What's more, these aesthetic benefits will be enhanced even further with the customization options you choose. For example, your tub-to-shower conversion can include stunning wall surrounds in your choice of patterns, colors, and styles. And, you can add storage accessories, such as shelves and soap caddies, to get control of clutter.
Of course, upgrading the style of your bathroom is only one of the benefits of a tub-to-shower conversion. This project is also the perfect way to make your bathroom safer and more accessible. No longer will you have to step over a high tub wall to enter and exit the bath, so you can bathe in comfort without worrying about slips and falls. Plus, we can equip your new shower with additional safety features, such as shower seating, grab bars, and detachable showerheads.
Get Started Today
Reinvent your bathroom with a beautiful and accessible Jacuzzi® shower. Contact Jacuzzi Bath Remodel of Boise today to learn how we can complete a tub-to-shower conversion in your Nampa, ID, home in as little as one day.