Shower Conversion Services for Homeowners in Middleton, ID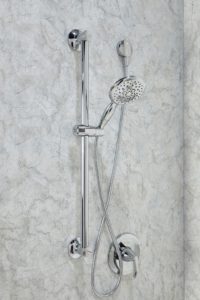 When was the last time you used your bathtub? If you're having trouble thinking of your answer, your bathtub may be taking up valuable space in your home that could be better used as a shower. Luckily for homeowners in Middleton, Idaho, there is a simple solution – contacting the highly trained professionals at Jacuzzi Bath Remodel of Boise for a shower conversion. As an authorized Jacuzzi Bath Remodeler, we offer customizable Jacuzzi® showers that come with a variety of additional safety features to minimize risks in the bathroom. We take pride in offering aesthetically pleasing and accessible showers for local homeowners and are eager to work with you next.
Our Showers
At Jacuzzi Bath Remodel of Boise, we know that home improvement projects can put stress on a household's daily routine. This is why we'll strive to work as quickly and efficiently as possible, installing your new shower in as little as one day. When you partner with us, we will help you bring your exact vision to life with our wide selection of customization options including your choice of:
Shower seating, grab bars, and other features for added safety
Gorgeous shower surrounds in a wide selection of styles, colors, and textures
Soap caddies, shelving, and other storage accessories
Stunning faucets, showerheads, and glass shower doors that can enhance the appearance of your bathroom
Plus, our Jacuzzi showers are incredibly easy to maintain thanks to their nonporous acrylic surface that features antimicrobial protection against the growth of mold and mildew. This means one less household chore to worry about!
Let's Get Started!
Are you ready to take the first steps toward a shower conversion that will benefit your home for years to come? Contact Jacuzzi Bath Remodel of Boise today to schedule a complimentary consultation right at your Middleton, ID, home. We look forward to converting your bathtub into a gorgeous, flawlessly functioning shower.